Monstrously Hunky : Monster Dating Sim (LD41)
Monstrously Hunky is a "monster dating sim" made for Ludum Dare 41 (Theme: Combine 2 incompatible genres).
The game was made in Unity over a couple of days and uses lots of data-driven and semi-procedural functionality to create unique names, descriptions, information and traits for your potential dates.
The game is different every time you play. Play with sound - it really sets the mood ;)
---

5 hunky monsters are waiting for you on the other side of the START button. Peruse these fine specimens and decide which one you'd like to take home tonight.
Wine and dine the one that takes your fancy - please them with your answers and maybe they won't rip your heart out through your eye socket.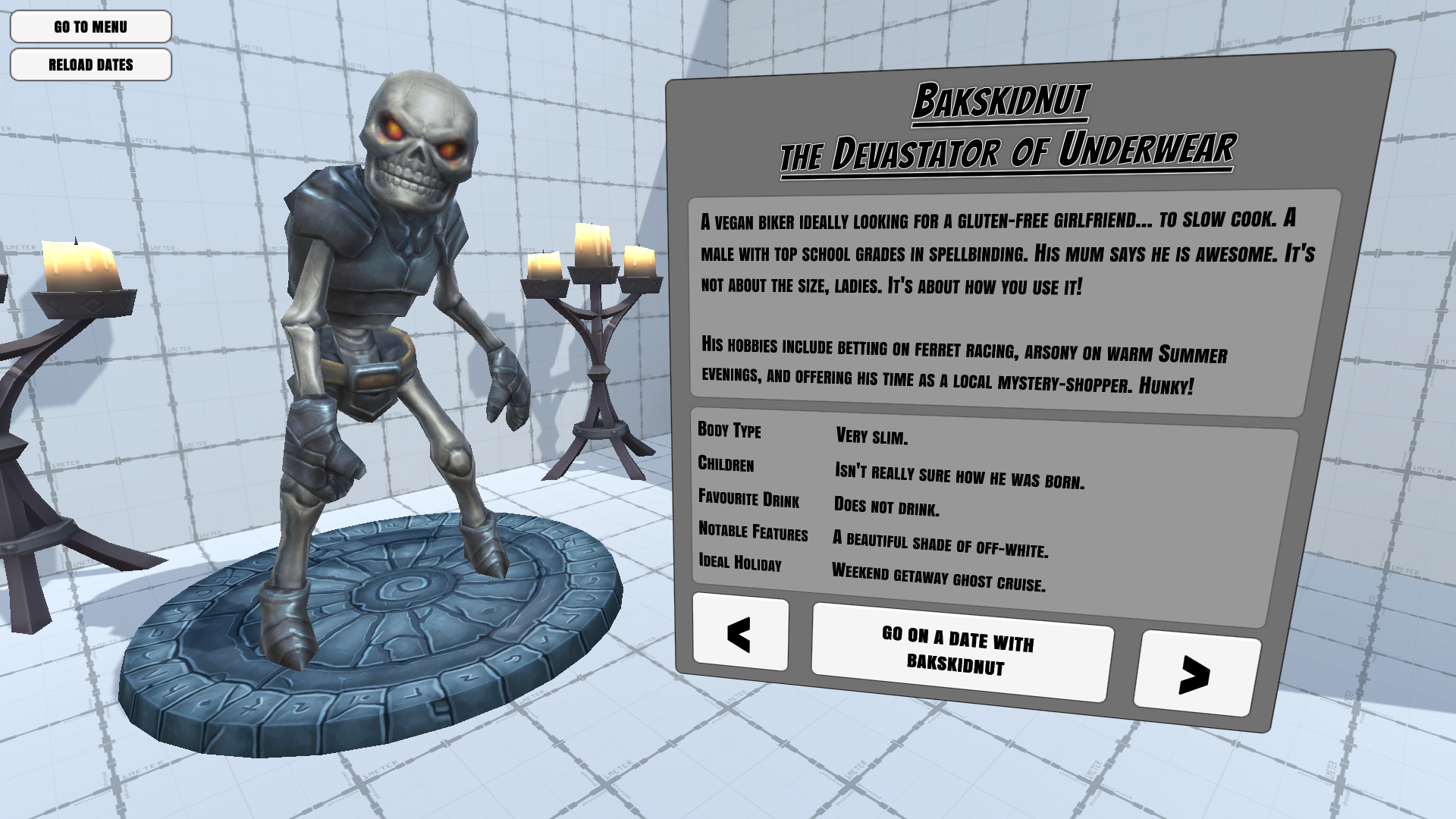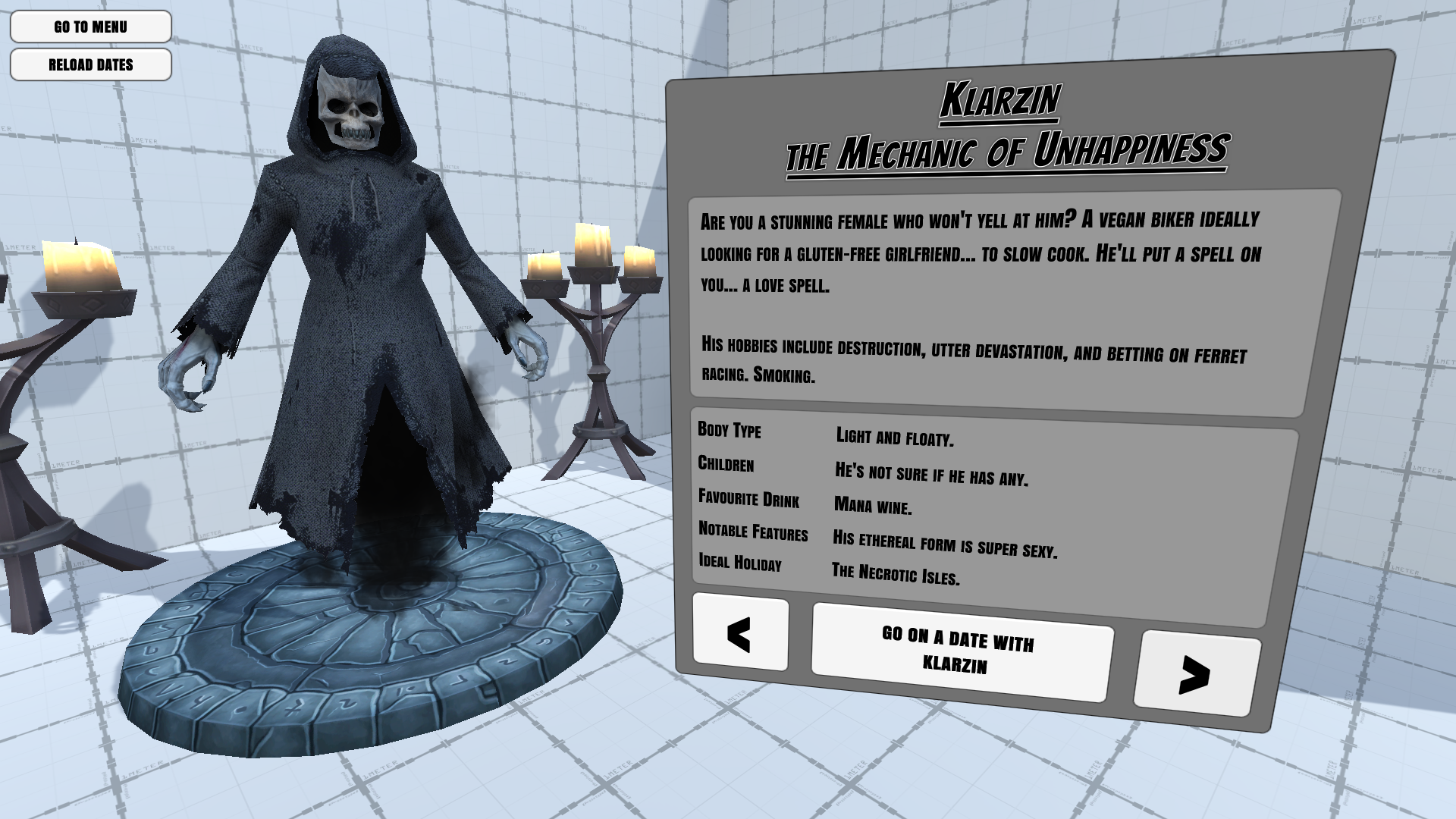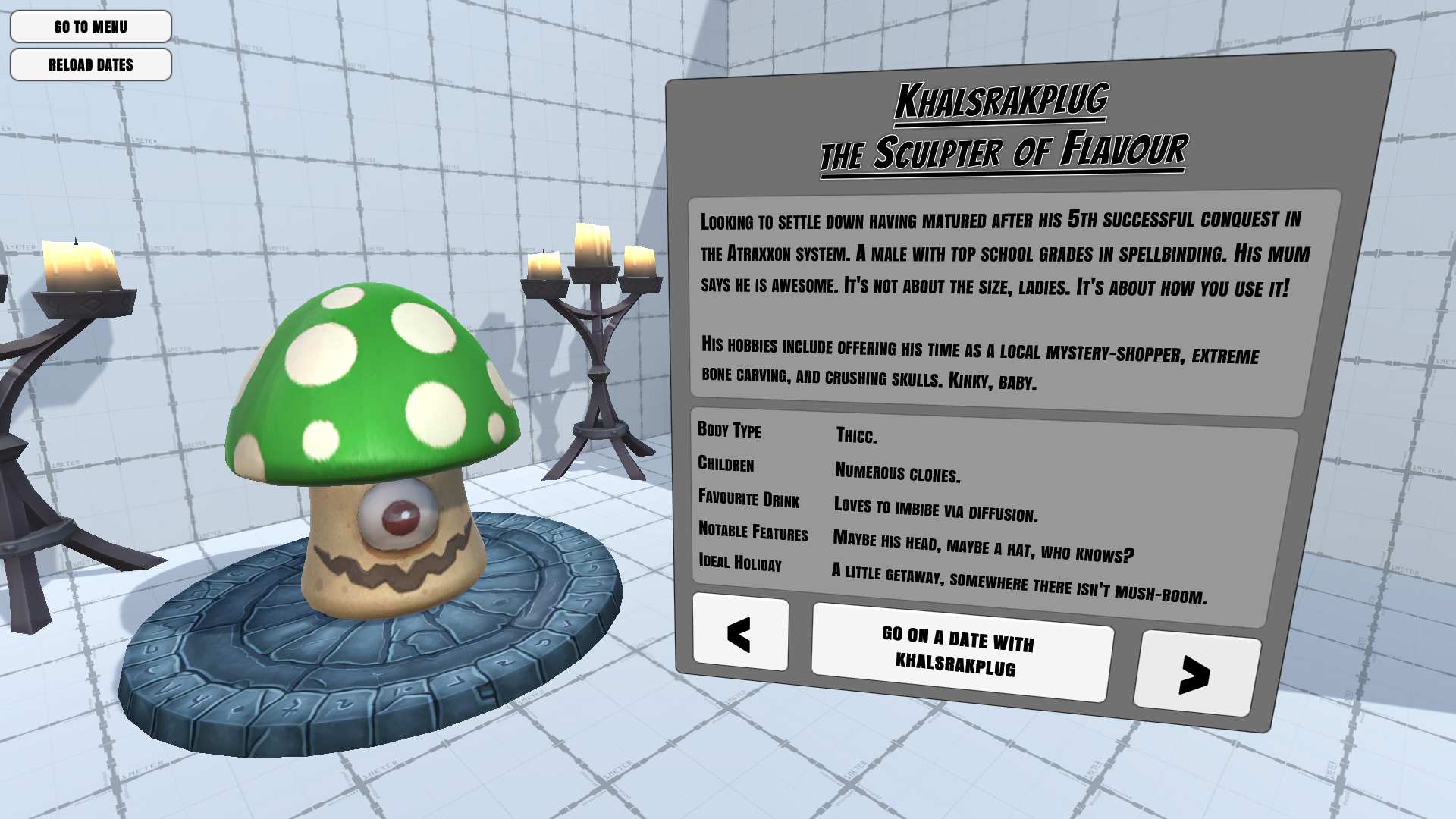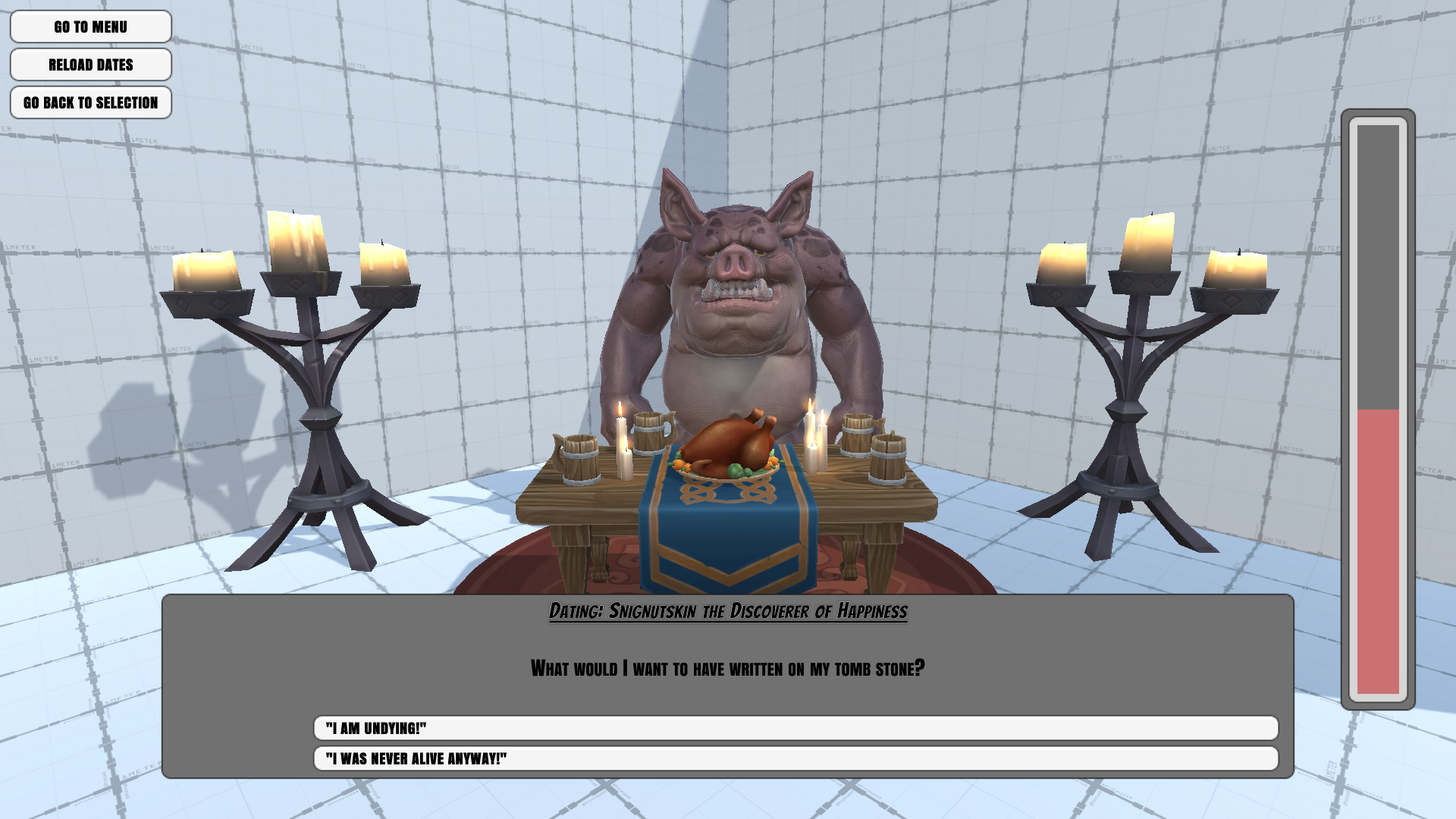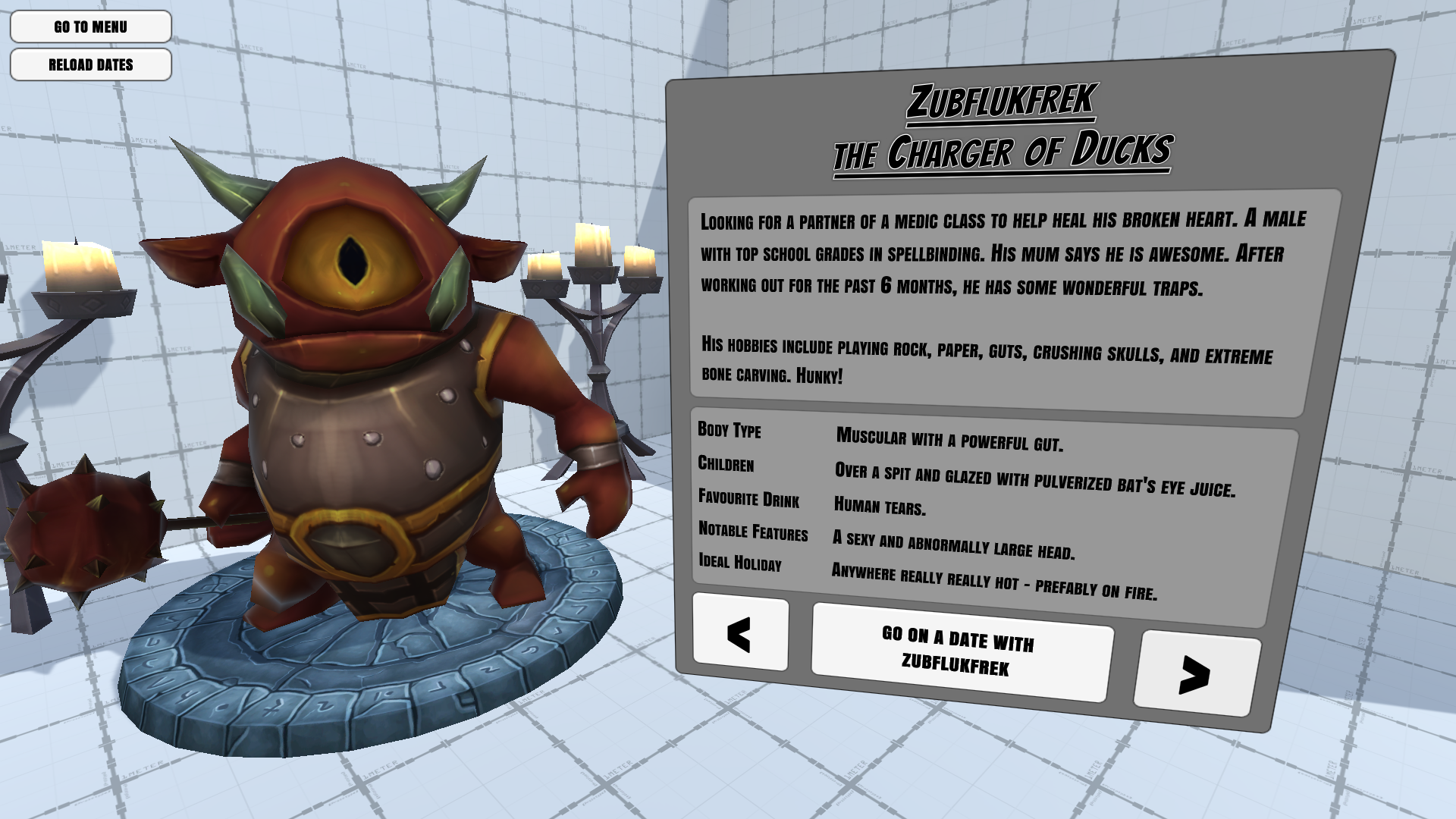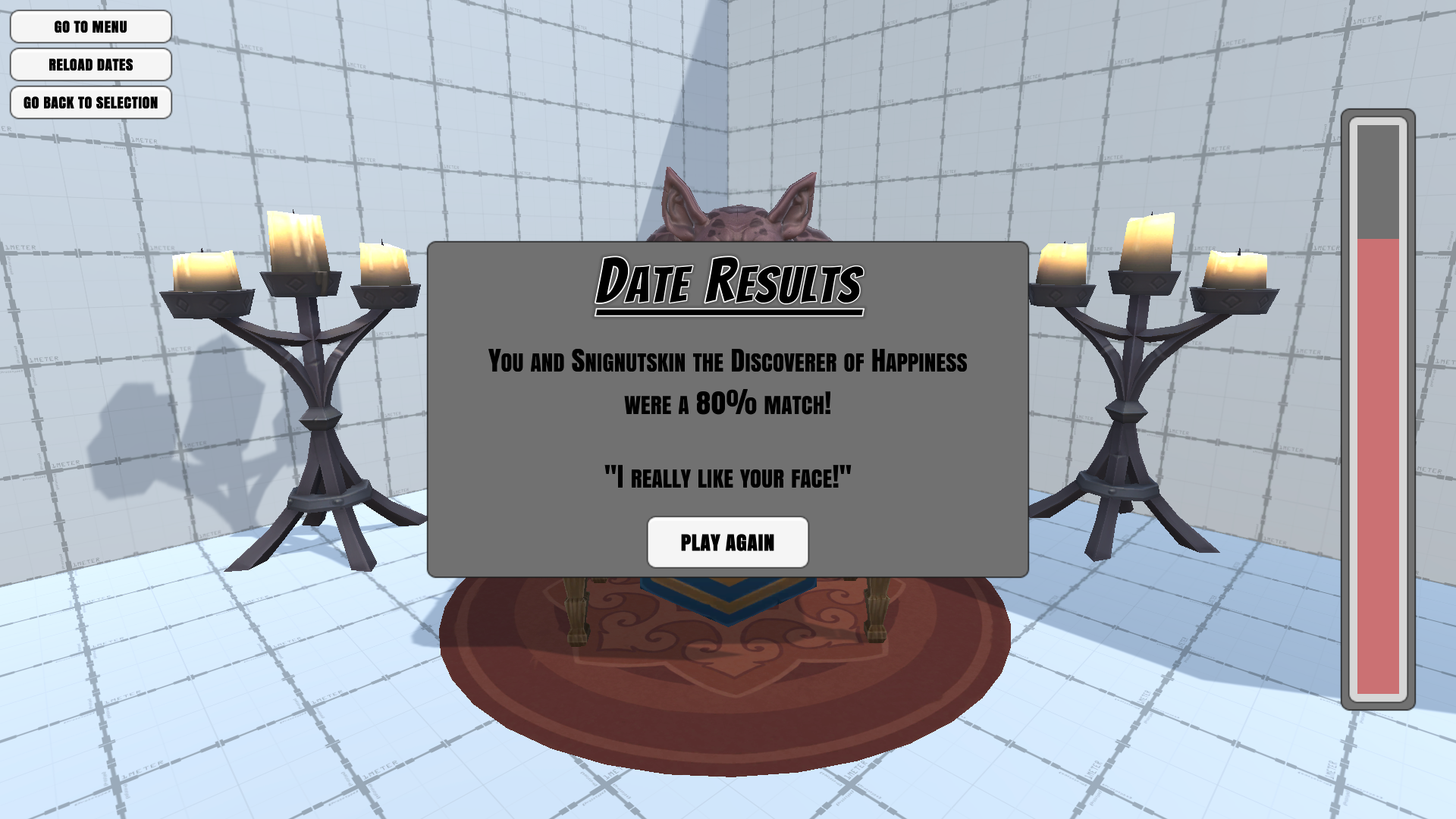 Music: Bensound.com 3D Artwork: Bitgem, Zug Zug Art, Evgenia, Press Start, Team Joker, Layer Lab, AmusedArt and TS Work.
Known issues:
- Occasionally some bits of description text get displayed as very small - this is possibly a bug with TextMeshPro…
Download
Click download now to get access to the following files:
MonstrouslyHunky_v10.app.zip
67 MB
MonstrouslyHunky_v10.zip
63 MB
Comments
Log in with itch.io to leave a comment.
Had a lot of fun seducing this porky beauty! Vous allez adorer :)
Unfortunately I don't speak French, but your video still made me laugh. A lot. Thank you :)
Funny. Cute. Nice. The only dating sim I've aced in the first play-through!